A Writer Retreat for Aspiring Authors, Fiction Writers,
and Memoirists With Work In Progress


November 1 - 5, 2017

The Mission of The Monterey Writer Retreat in California
The Retreat Location | Application and Registration | Logistics and Weather | Contact

Only once before have such experienced writer-mentor professionals gathered on the wondrously scenic and soothing Monterey Peninsula for the express purpose of working intimately with aspiring authors, fiction and memoir writers. In fact though, literary people of all kinds have journeyed for over a century to this location on the California west coast. They come in search of inspiration, individuality, purpose and vision, but more importantly, they all eventually come to share an understanding that art has preceded their arrival in the form of a brutally beautiful sea and windswept white shore, in the poetry of the twisted cypress, and in the kaleidoscope of abundant wildlife. It is this setting that inspired the poet Robinson Jeffers to pen:

Fresh as the air, salt as the foam, play birds in the bright wind, fly falcons
Forgetting the oak and the pinewood, come gulls
From the Carmel sands and the sands at the river-mouth, from
Lobos and out of the limitless
Power of the mass of the sea ...

Steinbeck found the material for his dozen volumes of California fiction in the Salinas and neighboring valleys, along the shores of Monterey Bay, in the Corral de Tierra, and on Big Sur. Even the Monterey sunsets illuminate the secrets of Robert Louis Stevenson's "Treasure Island" which served as a stage for the lives and times on which Jack London and George Sterling composed their allegories. Don Blanding, Henry Miller, Mary Austin, Ambrose Bierce, Upton Sinclair, Sinclair Lewis, Nora May French and countless others have nurtured their creative intellect here for years on end, all of them fondly recalling their Monterey days in the years to come.

In keeping with their spirit, and the spirit of the place, you can be as goal-focused at this unique retreat, or as hesitant in approach as you wish. You can show us your manuscript, improve your skills, clear your head, have your work read by our onsite writer mentors, whatever works for you, whatever helps you grow and find your vision as a writer. You discuss with us ahead of time via the Monterey Writer Retreat Application about the goals you wish to focus on, and we'll work with you to make it happen. Do you desire a review of your short stories or flash fiction? Do you need to discuss the reality of the market, or your novel project, plot and characters, or perhaps get feedback on the opening hook or a sample chapter? Or would you simply like a relaxed and productive dialogue about your goals as a writer?

Three of the best developmental commercial fiction editor-agents in the business--Paula Munier, Kimberley Cameron, and Michael Neff (see bios on the right)--will be available from 9 AM to noon each day of the retreat for one-on-one sessions with writers. Attendance and focus will be up to each individual writer. They will also schedule, as needed, up to two more hours during afternoons for further one-on-one sessions.

NOTE: Kimberley, Paula, and Michael will be resident at the Pacific Grove Monarch Resort during the entire course of the retreat in Monterey, and there will be no extra fees associated with their editorial work, line editing, or mentorship as regards your short stories or novel manuscripts.






Our Ideal Retreat Location on the Monterey Peninsula

Unlike some of the other "rougher" retreats, we've chosen to locate ours on the quite beautiful Monterey peninsula only a block from the ocean. In our opinion, there is no better location for a comfortable and productive writer retreat. Locations for meetings and consultations will vary according to the time of day and the overall temperature. Regardless, we have several wonderful meeting places in town and elsewhere, even at the Pacific Grove Monarch Resort where the faculty will be staying.

As a writer retreat attendee, you make your own reservation for the type of inn or motel and the price range you desire given the choices available (see map above). We feel this is the best course given the large number of room and price options coupled with the fact that everyone has different expectations and needs. There is premium lodging at the Pacific Grove Monarch Resort (see their website for more information on Monterey area benefits). We also like the rooms at the Sea Breeze (just down the street from the Monarch), especially the cottages.

Additionally, whether you stay at the Sea Breeze, the Pacific Grove Monarch Resort or elsewhere nearby (see map above), the mid-town area of Pacific Grove is only a quarter mile away, and an easy walk for meals. We will also provide transport for those who require it, as well as to the local markets for anyone who wishes to pick up snacks or special foods. And btw, the incredible food in Pacific Grove will make any foodie celebrate. Seriously.

Contact us with any questions regarding lodging.






Application, Registration, and More Details

Application

If you have reviewed our mission and location, and found it suitable for your retreat purposes, please fill out our Monterey Writer Retreat application and tell us about yourself, your writing life, and what you wish to accomplish at the retreat. Once you fill it in and submit, give us up to a week to respond to you.

Registration

Registration for the Monterey Writer Retreat in November is $1095.00, and the registration link found below. We process all of our payments via Paypal because it is secure and very trustworthy. If you wish to register by check instead, the address can be found below. This fee covers event tuition, all mentor one-on-one meetings, any possible writing workshops, and all other writer activities associated with the retreat.





IF YOU DO NOT WISH TO USE A CREDIT CARD, PLEASE SEND CHECK
VIA CERTIFIED MAIL (PAYABLE TO ALGONKIAN - Monterey Writers Retreat) FOLLOWING APPLICATION ACCEPTANCE TO:
ALGONKIAN WRITER CONFERENCES
2020 PENNSYLVANIA AVENUE, NW
SUITE 443
WASHINGTON, D.C. 20006.

REFUND POLICY: Full refund up to 15 days before retreat event. In the case of very late cancellations, credit will be given towards future retreats or events.






Details re Logistics and Weather

Transportation can be provided for you from the Monterey Airport if you need it, and at no charge. Let us know. We recommend flying into that airport, or else flying into LA or SFO. You can rent a car to drive to the location, or else secure other transportation. Trains also run up and down the coast. We can arrange a pickup from a bus or train station in the Monterey area--just let us know in advance (contact info below).

All writers retreat attendees should arrange to meet us in the lobby of the Pacific Monarch hotel by 6 PM, Tuesday evening, October 31, for general orientation. We encourage writers to arrive early, even a day or two prior if they wish.

The California weather in Monterey come November is generally sunny with daytime temps in the 60s. If you are interested in more information, here is a link to a comprehensive weather website that provides historical data on conditions in Monterey during early November. We personally love a few foggy days here and there, feet beside the fireplace and a great cup of coffee in hand, but based on experience, we expect most days to be sunny and gorgeous.






Contact Us If You Need

If you do not find your questions answered on this page regarding the Monterey Writers Retreat, please feel free to call us or write us.

Contacts as follows:

Email: info (at) algonkianconferences.com with the subject line:
"Monterey Writers Retreat Questions"

Phone: 1-800-250-8290

Thank you.



---








 

- THE LITERARY HISTORY OF MONTEREY -
| | | |
| --- | --- | --- |
| | | |
| | - More About The Monterey Peninsula - | |
| | | |


WIKIPEDIA: The founding of the city of Monterey in 1777 marked the beginning of settlement in upper Las Californias in New Spain. The city became the capital of Spanish and later Mexican Alta California. Up until the mid 19th century the city served as California's cultural and political center. Monterey is home to some of California's oldest buildings, adobes ...


More details here.

FROMMERS: Pacific Grove is so peaceful that the butterflies choose it as their yearly mating ground. Pebble Beach attracts the golfing elite. Tiny Carmel-by-the-Sea is romantic and sweet, despite the throngs of tourists who come for the beaches, shops, and restaurants. Big Sur's dramatic and majestic coast, backed by pristine redwood forests and rolling hills, is one of the most breathtaking, tranquil environments on Earth ...


More details here.

GO CALIFORNIA: The Monterey Peninsula packs more sightseeing into its small area than any place has a right to. Three charming communities, compelling seaside vistas, great golf resorts and a world-famous aquarium are only the beginning of what the Monterey Peninsula has to offer ...


More details here.
| | | |
| --- | --- | --- |
| | | |
| | - Onsite Agent and Editor Mentors - | |
| | | |


As a literary agent, Paula Munier is seeking new clients who write mysteries, crime/detective, thrillers, SF/fantasy, YA/MG fantasy/SF, romance with an edge, and quirky women's fiction, as well as memoir and humor. She began her career as a journalist, and along the way added editor, acquisitions specialist, digital content manager, publishing executive, and fiction author to her repertoire. She most recently served as the Director of Innovation and Acquisitions for Adams Media, a division of F+W Media, where she headed up the acquisitions team. Paula served four terms as President of the New England chapter of Mystery Writers of America. Her most recent deals for Talcott Notch include a six figure deal for THE REGISTRY by Shannon Stoker to Harper Collins; SNIPER by Vaughn Hardacker, Skyhorse Publishing; DYING FOR ATTENTION by James Shannon, Five Star; THE BODY LANGUAGE OF LIARS by Dr. Lillian Glass, Career Press; and TREAT ME LIKE A DOG by Larry Kay, Sourcebooks. Paula's novel, FIXING FREDDIE can be found here, and an inteview with Paula can be found at Writer's Digest..



Kimberley Cameron was the co-founder of Knightsbridge Publishing Company with offices in New York and Los Angeles. In 1993 she became partners with Dorris Halsey of The Reece Halsey Agency, founded in 1957. Among its clients have been Aldous Huxley, William Faulkner, Upton Sinclair, and Henry Miller. She opened Reece Halsey North in 1995 and Reece Halsey Paris in 2006. Her associate Elizabeth Evans opened Reece Halsey New York in 2008, and in 2009 the agency became Kimberley Cameron & Associates. Kimberley has been a guest speaker at numerous writer's conferences over the years. She is looking for exceptional writing in any field, particularly writing that touches the heart, and makes us feel something. She's been successful with many different genres, and especially loves the thrill of securing representation for debut authors.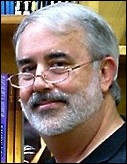 Michael Neff is actively searching for high concept projects that can be transformed into films or books, or both. He is one of two Developmental Executives for AEI Films and Books in Los Angeles. His agent deals and commercial novels he has worked on as developmental editor include ON MAGGIE'S WATCH by Ann Garvin, MURDER AT BARCLAY MEADOW by Wendy Eckel, THE EDGE OF NORMAL by Carla Norton, THE BLACK PANTHERS by Gina Niccolo, and RISE OF THE AMERICAN CORPORATE SECURITY STATE by Bea Edwards, among others. Novels ushered to commercial publication via his workshops include THE WISDOM OF HAIR by Kim Boykin, ORPHAN 8 by Kim Van Alkemade, DARK TURNS by Cate Holahan, THE GOAT WOMAN OF LARGO BAY by Gillian Royes, and THE FICTION CLASS by Susan Breen, among others. Michael also contributes as editor and publisher to several journals and literary projects, including but not limited to Del Sol Review, Del Sol Press, The Potomac Journal of Poetry and Politics, and Double Room. His own work has appeared in such literary journals as the North American Review, Quarterly West, Pittsburgh Quarterly, The Literary Review, American Way Magazine, and Conjunctions. His novel, YEAR OF THE RHINOCEROS, was published by Red Hen Press, and a new edition entitled ALL THE DARK WE WILL NOT SEE, is forthcoming from Serving House Books. [more]


---